2017 Emerging Gold - Services
~ 10 or fewer full-time employees
QUANTUM SECURITY - Cyber Defenders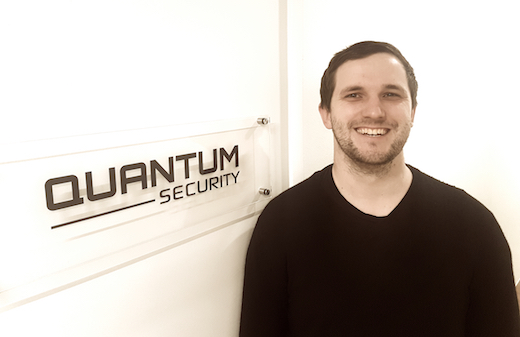 Founded in 2014, Quantum Security is a specialist, fully independent information security consultancy with a focus on making security as straightforward as possible.
The Quantum team prides itself on having both the technical expertise and the people skills required to provide excellence to clients. Offering a range of both governance and compliance, and technical security services, the company works with New Zealand clients in the telecommunications, government, banking and utilities industries.
"Every day at work is different," Security Consultant Peter Jakowetz (pictured) says. "It's great to be able to work with such a wide range of clients and technologies."
Learn more: www.quantumsecurity.co.nz
HELLO DIGITAL - Screen Savers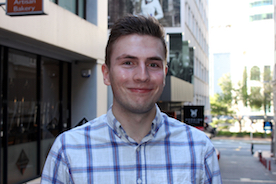 Hello Digital creates innovative digital products that solve problems, disrupt incumbents and change the world. "2016 was a successful year", director
"2016 was a successful year", director Angus Allan (pictured) says of the company that kicked off in 2014. "We started 2016 with a handful of clients in New Zealand, and by the end of the year 62% of business was coming from offshore clients in 9 countries."

In 2017 Hello Digital to make significant advancements across their business, with a renewed focus on digital software that complements their existing services business. "We see our product division as a key source of future growth," Angus says.

Learn more: www.hellodigital.nz @hellodigitalnz

DELIVEREASY- Speedy Feeds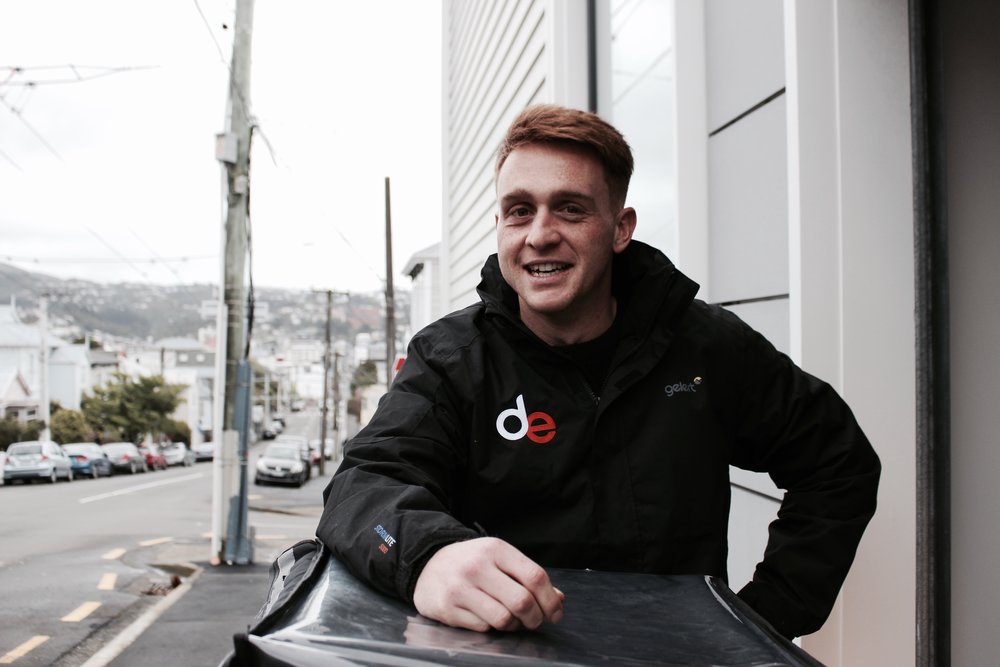 Tired of home delivery pizza? The guys at Delivereasy were, so they developed a service that lets you order from a wide range of restaurants to your home.

A few clicks and your order goes to your favourite restaurant, then straight from the kitchen to the scooter to your place.

In 12 months Delivereasy has grown from 3 blokes in a garage in Mount Victoria to a team of 80 part-time drivers providing home delivery from 52 restaurants across Wellington and Auckland.

"We're stoked to be Wellington's most popular restaurant delivery service," Director Nick Foster (pictured) says. "And we're looking forward to further growth across NZ."

Learn more: www.delivereasy.co.nz @delivereasy

Photo: Lucy Jane Revill, The Residents Blog