2017 Global Gold Finalists
in association with ANZ
~ exporters of products & services
POWERSHOP - Charging Ahead


Driven by world-class Wellington software, Powershop has changed the way the world's electricity retailers sell power.

"Basically, our app lets us operate an online shop for power," CEO Ari Sargent (pictured) says. "It's a radical approach and revolutionised customer service in all our markets, here and overseas."

Powershop has 58,000 customers across New Zealand, 100,000 in Australia, and since launching in January is currently gaining over 500 customers a week in the UK. The UK partnership with npower has also opened up opportunities throughout Europe and beyond.

The software development and IP remains in Wellington, driven by a team of over 100 designers, developers (and office dog or three) all from the HQ in sunny Newtown.

Learn more: www.powershop.co.nz Powershop NZ
POSTR
- The Mobile Ads You Want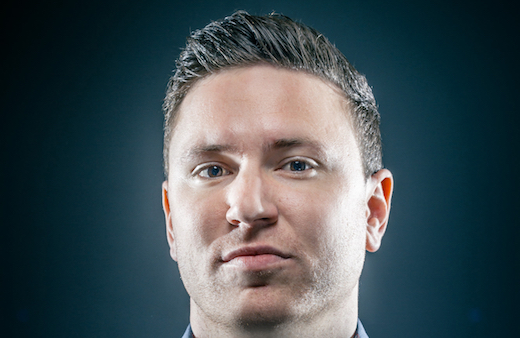 Wellington start-up Postr is transforming mobile advertising - by rewarding users, for hosting personalised ads – on 'the world's most personal screen'.

"We look at our lock-screens more than 100 times a day," says CEO, Milan Reinartz (pictured). "With users opting in, and viewing tailored, full-screen ads – our platform's response rates are up to forty times the industry average!"

Postr is forecasting 850,000 users across 7 markets by the end of 2017 – and partnering with global brands including McDonald's, Coca-Cola, Air New Zealand, Vodafone and 20th Century Fox, along with the region's largest ad serving networks and media agencies.

Learn more: www.postr.co.nz
HILLS HATS - Super Hatman!


Hills Hats is a collision of traditional manufacturing methods to innovative masterpieces, creating leading fashion and uniform hats.
Last year Hills Hats exported 9,500 hats and is annually achieving a 12% increase in export sales. Now on the shelves of hat specialist stores throughout Australia, Japan and US with UK and Europe next in sight. Hills Hats is also collaborating with Goorin, CA4LA, Athena New York, Ibex and Wild Trout Downunder.
Hatman aka Simon Smuts-Kennedy (pictured) says "we're caretakers of a wonderful New Zealand icon established in 1875 and our focus is ensuring our legacy remains entrenched".
Learn more: www.hillshats.co.nz Hills Hats Limited
PACKAWORLD INTERNATIONAL - Recreational Relocatables


Packaworld International makes the joy of sport real to more people through relentless innovation – and a touch of madness.
With a little help from Packaworld's high-quality inflatable sports equipment, people around the globe are finding new places to play the sports they love, from street football in Panama and rugby on the fields of California to bocce on the high seas.
CEO Peter Roberts (pictured) says product design advances have helped sales results grow and global relationships flourish.
"We're smashing the barriers that prevent people from playing, bringing the game to new locations and creating sporting experiences that weren't possible before."
Learn more: www.packaworld.com @PackaWORLD
MAVEN GROUP - Business Matchmakers


Maven helps businesses, governments and communities succeed, innovate and flourish.Founded in 1998 and headquartered in Wellington, the company works across NZ, the Pacific and the Middle East.
Maven's point of difference, CE Lesley Kennedy (pictured on right with Commercial Director Paul Sinclair) explains, is forming consortia of local businesses to compete and beat the world's best. It's about competing smart. "You don't need to own everything," she says. "We bring together pieces of the puzzle to create innovative solutions that others can't match."
Maven Group's FY2016/17 professional services and premium product export revenues were $4.043M with over 90% of this revenue staying in the Capital.
Learn more: www.consultmaven.com
KOWTOW CLOTHING - Green Sleeves
Gosia Piatek started Kowtow in 2007 because she wanted to do something that was meaningful and felt that fashion was a good outlet.
"I wanted to make sure that everyone in the production chain was being rewarded fairly," Gosia (pictured), the label's Founder & Creative Director, says. "From day one, Kowtow has been certified by the Fairtrade Labeling Organisation, which means we can trace the journey of our clothing from seed to garment."
Tracing the journey of the finished garment is inspiring too - in 2013, Kowtow started working with international sales agents. Today, the label is sold in over 200 retailers worldwide and represented in New York, Copenhagen, Venice, Tokyo, Melbourne and Wellington showrooms.
Learn more: www.kowtowclothing.com Kowtow
Original generation time 5.1422 seconds.
Cache Loaded in: 0.0549 seconds.