2017 Supporting Gold Finalists
CCDHB - 3 DHB Laboratories - Co-LAB-oration
Capital and Coast District Health Board looks after the health needs of 300,000 people in the region while offering specialised services to another 600,000 outside – all on an annual budget of over $1billion.
With lab tests taking up nearly 5% of the budget, CCDHB's new integrated laboratories have already recouped setup costs and shortened waiting times for test results, since the contract was taken up last year.
"We anticipate those test result turnaround times will continue to improve," CE Debbie Chin (pictured) says. "And we'll continue to track toward the projected $82.4 million in savings over the 10 years of the contract."
Learn More www.ccdhb.org.nz Capital & Coast District Health Board (CCDHB)
FREEMAN MEDIA - For News You Can Use
Freeman Media is in the information business – informing a whole lot of people and organisations on a wide range of stuff delivered in many different ways – print online and in person.
"We have the most intimate and extensive independent knowledge of the energy and resources sectors of any media organisation in New Zealand," MD Matt Freeman (pictured) says. "That's what sets us apart, and explains why the business continues to grow in today's difficult modern media environment."
Time spent reading the online Energy News, for example, is up nearly 50% on last year, and three-quarters of their live event attendees rate the shows as very good or excellent.
Learn more: www.freemanmedia.co.nz @Freeman Media
GOFI8URE - Accounts Do-able
With a passion for educating and enabling business owners and their staff, GoFi8ure has lifted the lid and raised the bar on bookkeeping and accounting services in New Zealand.

When Directors Lisa Martin (pictured right) and Tania Hayes (left) were asked what they wanted for SMEs they replied "We want local businesses to succeed. We want to grow our economy by providing high-quality bookkeeping, accounting and training services.

We help our clients ensure that their books and tax information is up-to-date and we educate business owners about new technology that can improve their business. Bookkeeping is necessary and all businesses should have qualified, well trained and enabled accounts personnel working in their business.
Learn more: www.gofi8ure.co.nz @gofi8ure

HAZARDCO - No stress H&S


HazardCo provides over 13,000 New Zealand businesses – in construction, agriculture, manufacturing, office-based and real estate - with a comprehensive health and safety system that helps keep people safe and well while they are at work.

The HazardCo approach is simple, effective and enables members to understand and manage their own H&S, while also giving them unlimited access to qualified health and safety experts whenever they need support.

From simple beginnings back in 2007, HazardCo now employs 38 staff - 20 based in Porirua and the remaining 18 spread from Invercargill to the North Shore of Auckland.

Learn more: www.hazardco.com @HazardCo Health & Safety
Pictured (l to r) Mark Potter, Katrina Henderson, Adam Davy (Chair), and Gavin Karl
LITTLE SCHOOL - Small Wonders


Little School started in 2003 as a single Early Childhood Education Centre in Wellington. Now there are five, with more than 180 children learning daily.
"The Little School mission is to enhance the quality of education for preschoolers," founder and MD Maria Johnson (pictured) says, "We lay strong foundations for life-long learning and aim to make the transition to primary school as smooth as possible."
The Little School philosophy – emphasising how each child learns best, rather than what they learn – is now espoused in Wellington, Auckland and looking at options internationally. "It has been my aim, to license the programmes and IP and take Little School to the world!" says Maria.
Learn more: www.littleschool.co.nz @Little-School
METCO ENGINEERING - Machining Guns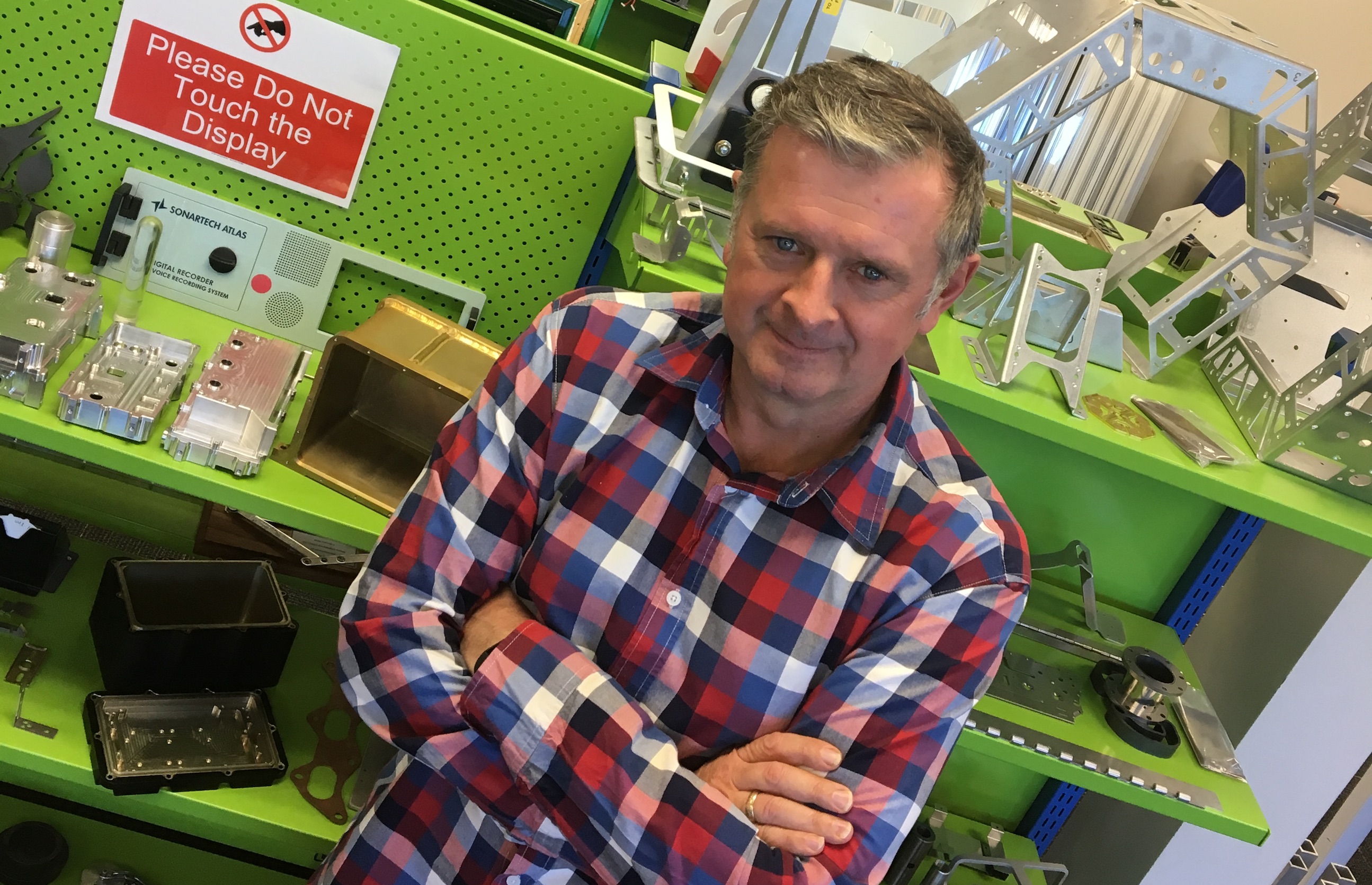 Metco Engineeering designs and manufactures componentry for the likes of the NZDF, Assa Abloy and Callaghan Innovations.
50% of the company's production is destined for overseas markets, which rules out resting on one's laurels, GM Mark O'Donnell (pictured) says. "While it's important to recognise our New Zealand heritage and New Zealand made products customers won't purchase on these factors alone - we need to be competitive. And our quality and service give us an edge."

Metco works closely with organisations like Weltec, Victoria University, Dale Carnegie and local Councils to make sure new apprentices get the best possible start, and has recently achieved ACC Tertiary level status.
Learn more: www.metcoengineering.co.nz
Original generation time 10.4135 seconds.
Cache Loaded in: 0.0356 seconds.