2017 Team Gold Finalists
~ HR & wellness programme
SNAPPER SERVICES - Little Fish, Big Pond


Snapper's little red fish logo has become synonymous with transport and Wellington, and now the company's internship programme is synonymous with good business practice.

The programme has been running for three years and currently there are 20 interns working across six teams, mentored by dedicated coaches from each core discipline; including software development, architecture, UX/design, business analysis and security.

"Snapper interns work in teams - with support from their peers, their product owners and dedicated coaches across each core discipline; software development, architecture, UX/design, business analysis and security," Intern Program Manager, Charlie Gavey (pictured) explains. "Giving the teams this level of support means they can engage in real, meaningful work from day one."

Learn more: www.snapper.co.nz Snapper


RIVAL WEALTH - Healthy Wealth Building


Established in 2008, RIVAL Wealth has grown to a team of 5 financial advisers, 12 support staff with a portfolio of over 2,500 clients nationwide.

Company founders Tim & Carissa Fairbrother (pictured) say "Our primary reason for being is to help. The team thrive on helping people become financially successful and having confidence to make smarter financial decisions. We provide impartial advice and the best tools and processes so they achieve their goals".

Treating people with respect is key, both clients and staff. "Ongoing staff training and development is paramount to our business and has a direct result by improving our client experience." Tim says.

Learn more: www.rivalwealth.co.nz



MINISTRY FOR PRIMARY INDUSTRIES - Beefing up Morale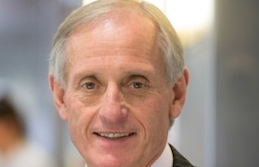 The Ministry For Primary Industry (MPI) formed after a merger of three government agencies in 2012 and, it's fair to say, had a challenging start.
"Staff engagement was low," says Director-General Martyn Dunne (pictured), "Less than half thought there were career prospects in the organisation and turnover was high at around 21%. So we took action"
Strengthening leadership at all levels followed, plus fostering staff from recruitment through to career development and beyond. Staff engagement has more than doubled, and turnover is at an all-time low.
External stakeholders have also noted the improvement - 86% of main business users say MPI is doing a good or excellent job.
Learn more: www.mpi.govt.nz MPI Grads

ACCURO HEALTH INSURANCE - Group Therapy


Accuro's core business is taking care of people through access to quality health services. The value of manaakitanga extends to their own team. "If you want to go fast, go alone. If you want to go far, go together," so they go together on wellness programmes, upskilling and bake-offs.
"While coffee brings us together, our team challenges turn up the heat," Marketing Co-ordinator Fiona Mackenzie (pictured) says. "It can be a bit confusing for visitors who come in and see the office decorated with some crazy theme. But that's us - we're a bit different and we enjoy getting the job done with a bit of fun!"

Learn more: www.accuro.co.nz


ALPHERO - the A Team
Alphero, leaders in digital strategy and transformation, doesn't just talk about work/life balance, it ensures it happens.
Director Caroline Dewe (pictured with fellow Director Kostia Shinderman) says "we're conscious that as we grow, it's easy to drop the things that made us special when we started, so we focus on celebrating and doing things we all contribute to."
Alphero does salary reviews throughout the year, provides clear career roadmaps and some of the best baking in Wellington business happens on-site regularly. "When you allow people to work in a style they're comfortable in, the work is far more enjoyable, and the time is productive," adds Caroline.
Learn More: www.alphero.com @teamalphero
Original generation time 7.8720 seconds.
Cache Loaded in: 0.0663 seconds.